It is a elementor that it is so addictive as if it is fingered.
Well this time I will explain the Posts widgets that can be used in the Elementor Pro version.
Posts is a widget that can display posted data.
Wouldn't it be good to consider the Pro version just for this widget??
Posts Widget added

Drag & Drop to "Add new section" As usual with PRO ELEMENTS Posts widget on the left panel?
The Post article data is displayed understandable.It's so much more than just a stomach.?
You can also import articles by specifying categories and tags in the query settings.
The article page that has already been responsive is completed when I preview it in this state and confirm it in the browser!I tried to make a variation of Posts below this article.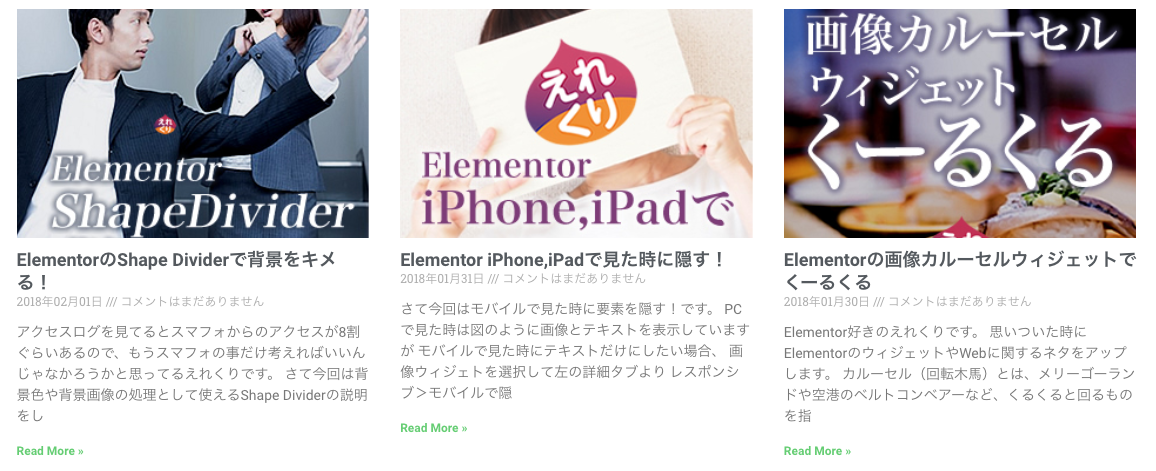 Adjust sections to straighten the width

Adjusting the section where you added the posts widget changes its appearance.
Select the edit section to change the width of the content in the left panel by adjusting the width slider.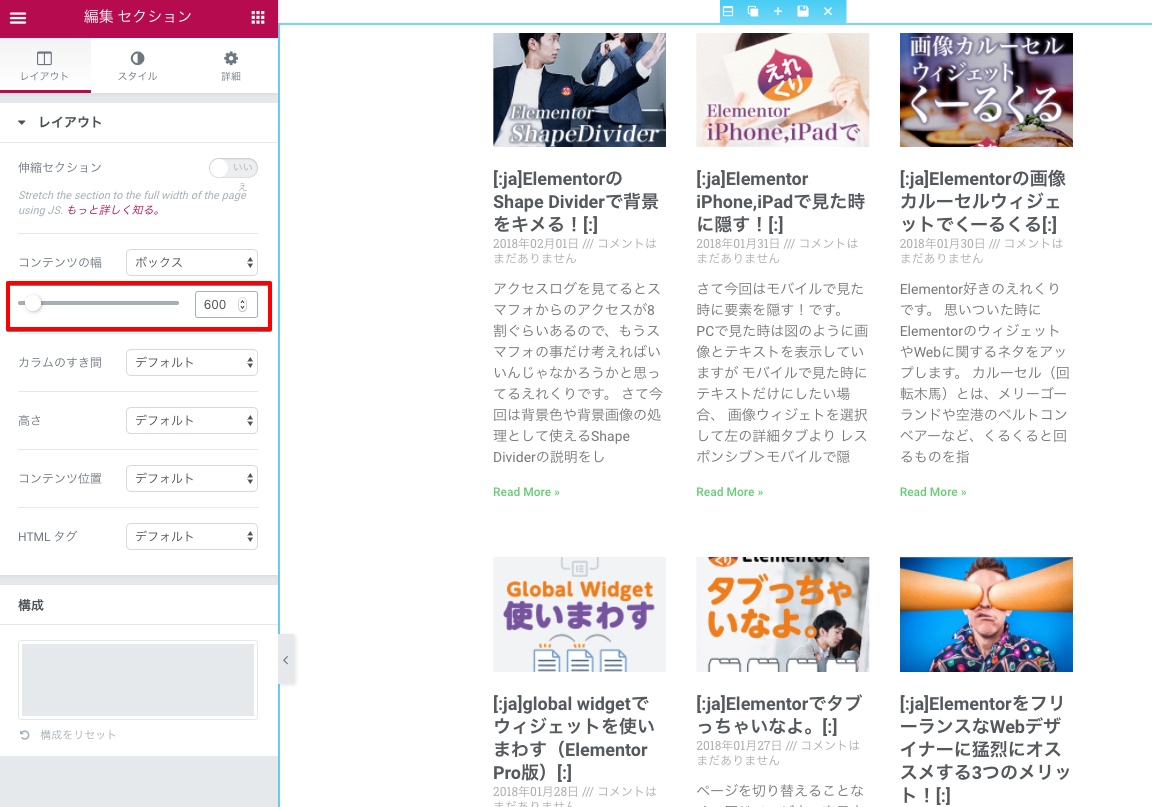 Width of content: When the width of the browser spreads the width of the eye full.Is this an ant because there is an impact?
Variation List
I tried to make a variation of the settings of the left panel of the posts widget.
It is very fun to be able to adjust crispy while checking the appearance
Successfully don't explain everything because there are too many settings.Please try to touch the Pro version by all means.
Posts that one
Posts Part2
Posts 3
Try using the Elementor Posts widget
Too many settings.I can do various things.PHP or CSS, HTML so I can forget all the Elementor is scary.?

Various uses in the top page and landing page!Elementor Posts widget to be able to make an impact while showing the update.Come on, huh?